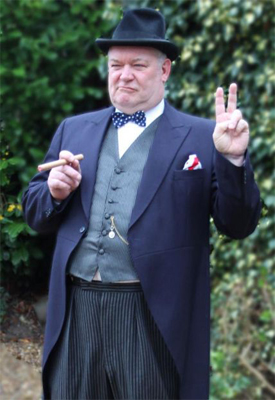 Here is a small selection of our character costumes. Your outfit can be added to and adjusted to your requirements. The clothes are good quality fabrics unlike some packeted costumes you find nowadays. If you have a specific look and are finding it difficult to find the right items , we can create that for you from our vast stock.
Admiral Costumes also can make hand made items that you may have difficulty in sourcing, for example: tailer made RAF land army dungarees Seen here on our military page
Popular costumes: Commodus, Winston Churchill, Mary Poppins, Rhett Butler, Scarlett O'Hara, Dorothy, Alice in Wonderland.
Grotbag
Popular TV Witch
Green wig, hat, cloak and dress with spiders