Over 30 years costume experience
We have been established since 1999, but our roots go back a lot further. We have over 30 years experience in fancy dress and theatrical hire, with experience in professional and amateur theatre.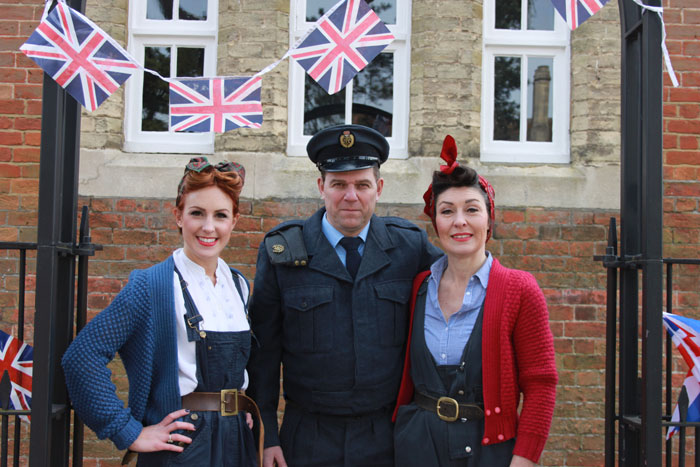 Our current stock of over 4000 outfits covers many different styles and periods, catering for adults of all sizes, as well as having a wide range of children's attire.
Based near Leighton Buzzard, Aylesbury, Winslow and Milton Keynes in Buckinghamshire, we aim to be the first point of call, whether it be a theatre or school production, historical event, corporate event or party.
Our costumes can be shipped anywhere in the UK by courier and we are happy to supply individual costumes or complete cast costumes.
We offer an unrivalled selection of authentic period apparel from medieval to present day complete with hats gloves and accessories to complement the outfits. Feel free to browse our rails for retro and period clothing, selecting your items to create your own look.
We aim to be the best – we want you to look good and be happy with our service. We supply you with a full outfit, not just the basic item, at an all-inclusive price and costumes can be shipped anywhere in the UK
Admiral welcomes you back
Due to the current level of business, our store in Little Horwood is open on Tuesday's and Thursday's 10 – 2pm and other times by appointment only. However you can still contact us by telephone and e-mail and we will do our best to get back to you within 48 hours.  We can ship you fancy dress items from our on-line shop subject to stock availability.
We are offering a select and photo service where we can select and send you a pic of your costume prior to collection.
We have produced a series of 'Isolation Musicals' for your enjoyment, you can check them out on our associates tab or click here
https://www.youtube.com/channel/UCeloDkUNMVDyF-aD56_1O0A
New opening hours
Our office hours are Monday to Friday 9 – 5 pm and our store opening hours are Tuesdays and Thursdays 10- 2pm. If you cannot make these core times and you would like to view our stock, then please contact us for an appointment. See contact us page for seasonal opening.